Who says that the student fair is boring? We at Logex definitely don't think so! Just like in previous years, we participated in the Student Fair of SPP at Masaryk University this year with the aim of presenting our company and life within it, but also to have a great time with the students. :)
The students themselves could see that boredom is definitely not with us. In addition to information about job opportunities at LOGEX, students came to play our new game and took home valuable prizes such as practical bottles, backpacks, and bags. The game, which we introduced to the students, was developed by our colleague Alisa, who wrote and improved it not only for our needs but also as a result of her bachelor's thesis. We would like to thank Alisa once again for her valuable work, which our students truly enjoyed at the fair. In addition to the winnings, students had the opportunity to ask experts Marek and Kuba about what interests them the most about working at LOGEX and what life in the office looks like.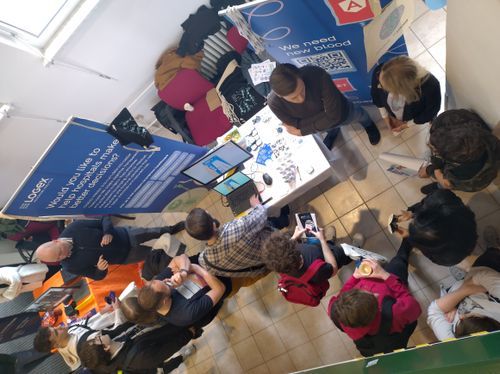 In the game!
What students asked most frequently:
What positions do you currently have open?
Can we write our final thesis with you?
Is it possible to study while working at your company? How flexible are you?
What technologies do you have at your company?
Are you interested in the answers? Or do you have a better question? In both cases, don't hesitate to reach out to us :)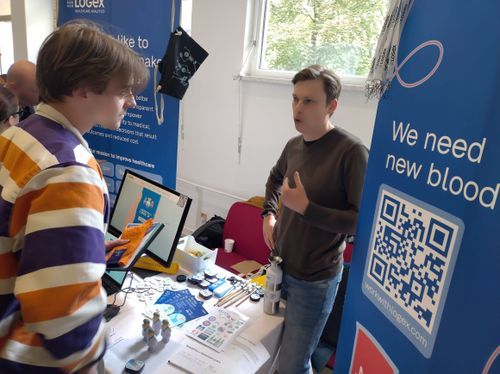 Questions and answers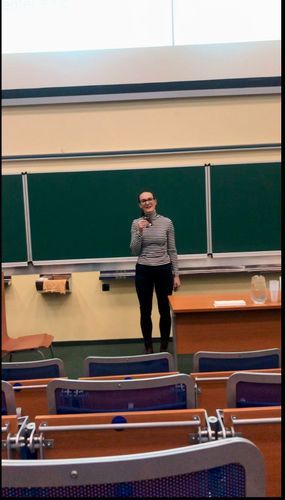 Presentation by Barča.