Our tech stack
Frontend: JavaScript, Angular, TypeScript
Backend: C#, .NET 7
Database: MS SQL, PostgreSQL
Testing: Unit tests, Automation test team
Deployment: Kubernetes, Docker, BitBucket Pipelines
Cloud environment: GCP, Openstack, Microsoft Azure
Our applications are used to process large data, provide various insights, allow for their comparison, graphical presentation and eventual editing.
What is in store for you?
So what will it look like and what exactly will you be responsible for?
Office & kitchen management or you must never run out of coffee. In addition, it involves ordering, stocking and refilling the fridge and the "sweet drawer" in our kitchen (fruit, snacks, nuts, sweets, coffee, juices, teas, etc.), taking care of the coffee machine (regular cleaning, refilling water, coffee), welcoming visitors (we do not have a reception here), booking meeting rooms, checking and refilling office supplies.
Event management, here you can use your creative ideas for our regular bi-annual summer and Christmas parties or for smaller events and trips like the Bike wine trip, or be part of the global organizing team for company-wide events abroad.
International travel and planning will be an integral part of the job as we have offices in Sweden, Finland, Norway, UK and Germany in addition to our headquarters in Amsterdam - finding and booking flights, transport, accommodation or insurance is up to you.
Company management and HR support - going to pick up documents, arranging meetings, communicating with different suppliers or managing parking cards is an important part of the role with us. You can always be counted on.
The Friendly Office is our cornerstone, so we'd love you to look after our colleagues' anniversaries, birthdays and milestones, collect gifts, prepare welcome packs, buy joint birthday cakes or arrange the Christmas tree.
Other ad-hoc tasks - occasionally liaising with marketing most commonly to prepare materials for student fairs, getting involved in the preparation of the fairs themselves or suggesting changes to the office to make it more pleasant to run.
Why to join us?
You can read about our benefits by scrolling down a bit and what our atmosphere is like one step earlier.
But what do the boys and girls say?
Špilberk castle in the palm of your hand, Petrov within reach. The office window view is just magical!
Everyone is open to new ideas and thoughts!
The tasks are clear, when I do them is up to me.
I'm the master of my time here.
Sportsman, bookworm or board game lover? Of course, there's something for everyone at LOGEX!
We try to keep meetings factual and brief.
It's great that everyone has their own budget for what they want to improve in.
Our company culture? I can't say it's about playing football. Though, I've been working here for a year now and it feels like I'm not even working. Pure joy.
Who are you?
You will be responsible for all office and event management, planning international travel, being responsible for administration, supporting management and HR in the running of the company and making our office a place we all love to go to.
What about you?
Do you have experience in a similar role or with individual activities
You should be a communicative and cheerful person who likes people, who is proactive and come up with own ideas that you are not afraid to implement
You can make your own decisions, manage your time effectively and put responsibility first
Your organizational skills are at a high level, you are not afraid to pick up the phone and ask, because communication is the basis of any success
You have no problem communicating in English both in writing and via video calls
If you have a positive attitude towards IT and know the difference between technical support and a developer, you get extra point
You can work productively from both, office and your home office :-)
Who will you meet at the interview?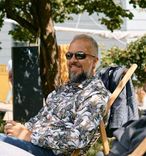 Jirka G.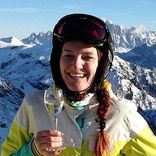 Bára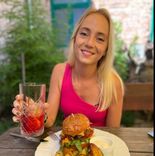 Terka
Benefits
MultiSport card
After a full day of sitting, you need a good stretch.
Refreshment
Because coffee makes it possible and everyone likes sweet treats.
Pension contributions
Retirement is still a long way off, but we need to think ahead.
Time flexibility
There's a time when we all like to be in the office together, but whether you sleep in or get in early is totally up to you.
Home office
Are you expecting a parcel delivery or simply not feeling well? Stay at home!
English language lessons
The Dutch don't speak Czech and we don't speak Dutch, so we have to practice our English to understand each other.
5 weeks of holiday
Sometimes we all need to relax, some of us at the beach, others while doing extreme sports.
Training
Education is not free, so in addition to sharing knowledge, we will pay for external training.
Game room
The best way to chill after lunch is to play foosball, pong or Kronor.
Sick days
Are you not feeling well or do you have a headache after a party? Stay at home and relax! You have 3 sick days every year.
Yoga
Calming the mind and the body in these fast-paced times is important. We have yoga classes with our own teacher every Tuesday.
How is recruitment done?
Assuming it's not just a foosball challenge, there are a few steps we'll take to see if we're a good fit and if it's a job you'll enjoy.
There will be up to 3 test phases, which may seem like a lot before you start working for us, well, on the other hand we believe it's better to try things out properly before you sign up for anything.
Are you interested in what recruitment looks like?
1.

Screening

We will first call to see if our mutual expectations are comparable.

2.

Homework

For some positions, you have to complete a task first to make sure you have it at your fingertips.

3.

Interview

What kind of recruiting would it be if there was no personal interview. You will meet potential colleagues and can soak up the atmosphere of the office.

4.

Evaluation

If you make it this far, we'll offer you a chance to be part of the team. If mutual sympathies and expectations are confirmed - welcome aboard LOGEX.
Back to the list of roles
Do you want to join us? Send us a message!