Are you also interested in what HR does? What does her job entail? You'll be surprised to know that she doesn't just do popular payroll, but our HR spent a month in Peru, speaks Spanish and has recently taken up running. But I'm sure everyone here at Logex knows that about Marti, and that she's a bit of a HRrrr at times :-)
Autor: Recruitment team
Marti, Marti, tell us how long have you been working at LOGEX??
Today it has been 4 years, 10 months, 2 days and 10.5 hours 😊(note: on the day of the interview).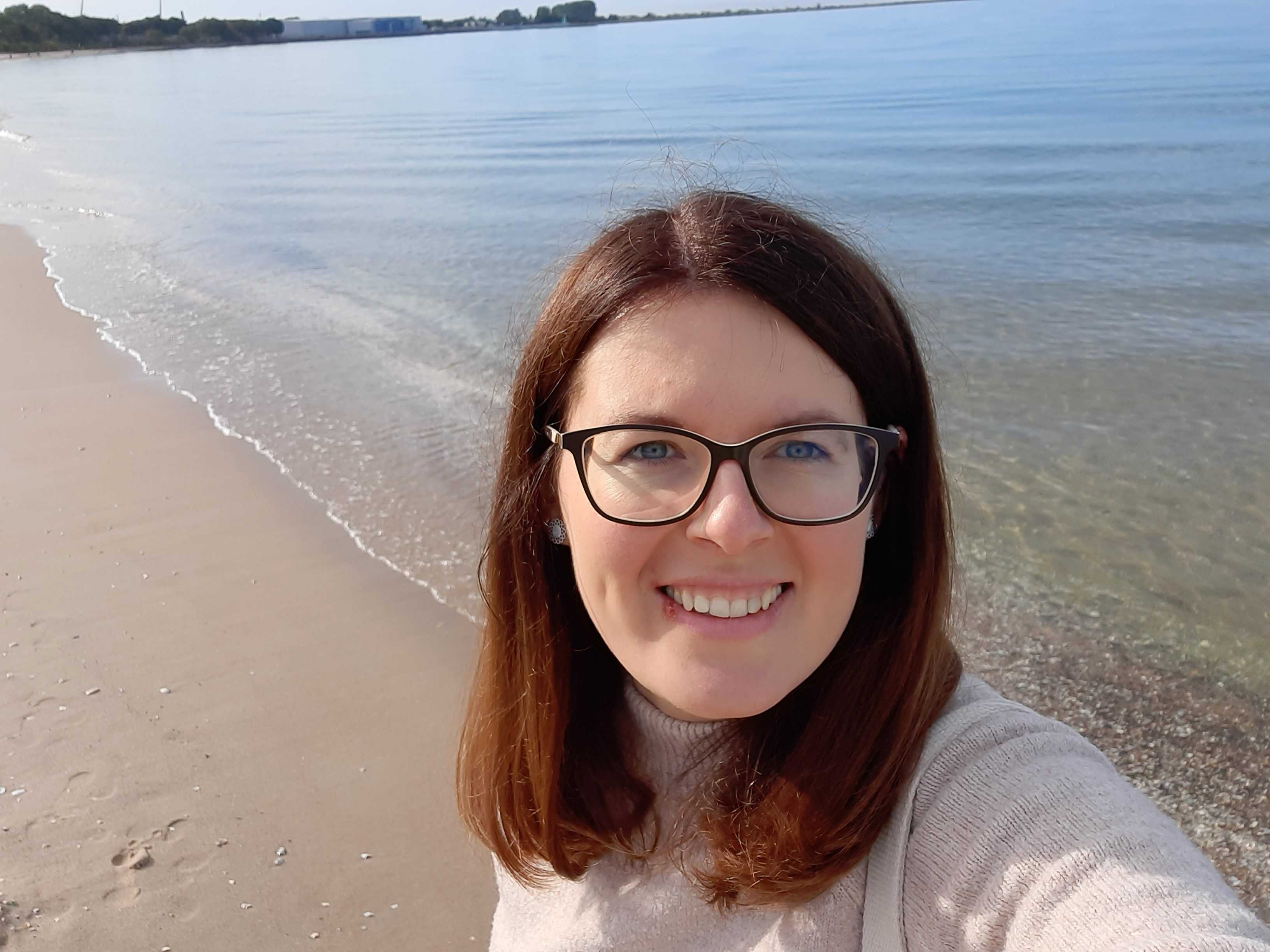 Marťa na pláži.
Since you've been with Logex since the very beginning, can you tell us what the beginning was like in the company? What was the process of setting up the Brno branch?
Sweet memories. We were officially listed on June 1, 2017, when we met with Radek, Jiri (our country manager), and myself and put together some initial things, like what the contracts would look like, the NDA, what we actually wanted, or who we were going to look for. Unlike today, we have desks and chairs in the office (laughs). In that first office there was actually nothing, just three different multi-coloured carpets, sitting on the windowsill and then we borrowed furniture from the owners of the Titania building. The early days were very punk. It was a great experience for me, especially because I was doing all the things from scratch. I didn't know a lot of things, I had to do a lot of research. On the other hand, it was great in that the stuff was so... I would say almost out of order, so there were more possibilities, trying, exploring. At first there were 3 of us, and in the following months we added 4 more colleagues, so that was our first team of 7.
How do you see the company now and 5 years ago? What are you most proud of?
Definitely the growth of the company from 7 people to 64, that's a great result. What I'm most proud of is the company culture, the fact that we're pretty honest with each other, open, we appreciate what we have. The people who had started working at Logex those 5 years ago have been still here. That's what makes me feel like what we do makes sense. Of course, there is another side of the coin to growth, there are other things associated with it, but that is the toll of the company going into more foreign markets and growing.
Tell us exactly what your HR role reveals.
A lot of people generally don't know what HR actually does. For me, HR doesn't need to be seen to some extent if everything is working and if everything is set up well. I do everything people related. The recruiter, Bara, recruits new colleagues for us and then I take them onboarding. So from the beginning of the employment relationship I deal with setting up education, training, part of it is also operational, which is payroll, creating contracts to dealing with people's satisfaction in the company ("engagement, performance") and currently we are starting to deal with "talent management sessions". It actually lasts until the end when people decide to leave us ("exit surveys"). Then it's HR support to the Nordic countries ("HR advisory"), where we also deal with team satisfaction and growth. In short, taking care of a happy employee from A to Z.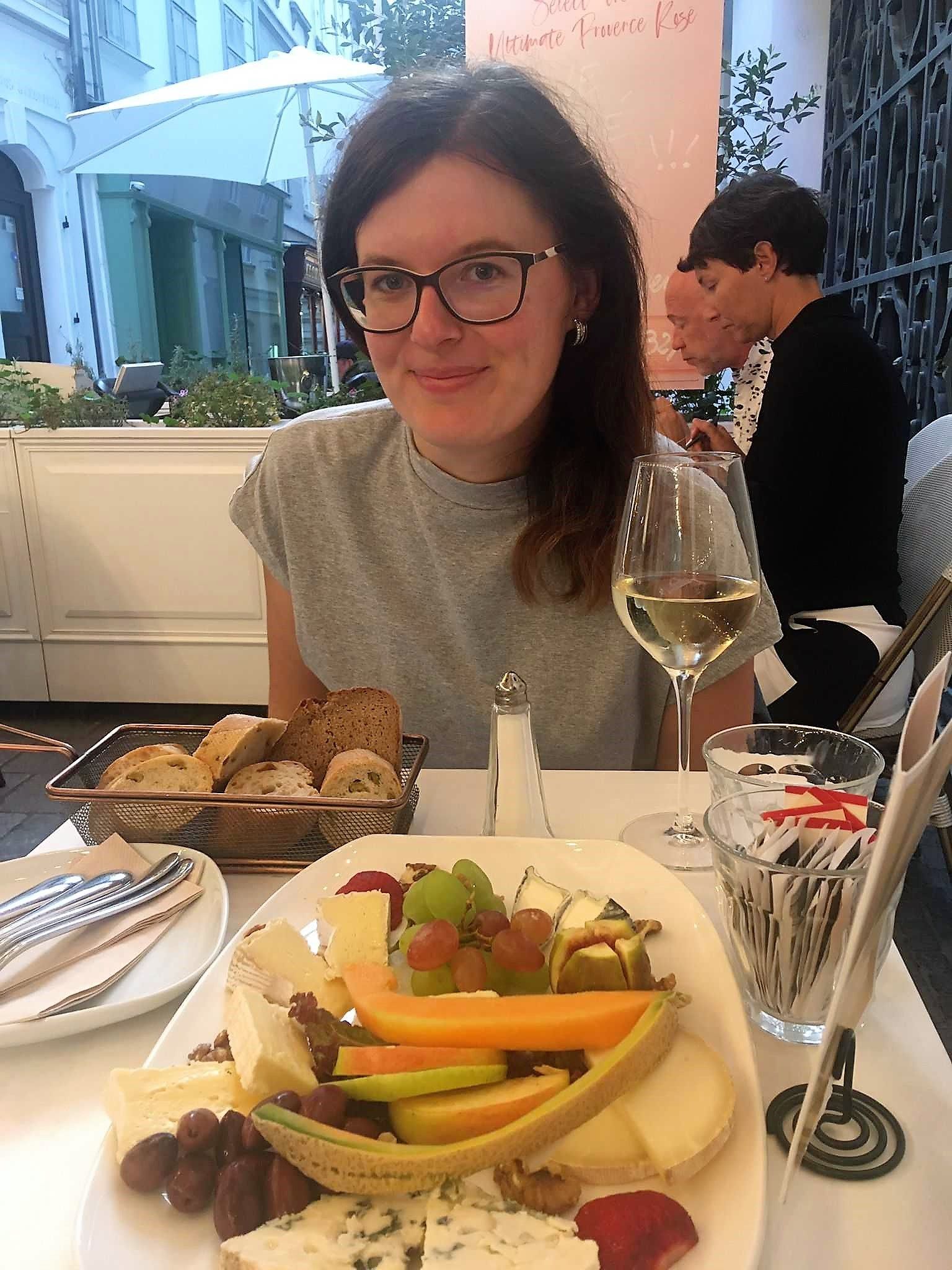 Marťa na večeři.
Do you remember what you wanted to be as a child?
Since my grandmother had a lot of health complications and took a lot of medication, I always enjoyed playing pharmacist. Then I wanted to be a lawyer or do something where I could use my knowledge of foreign languages, like a translator. Languages are actually the only thing that has stayed with me until now (note: Martina is a Spanish tutor).
What is your favorite thing about LOGEX? What are you most looking forward to at work?
Definitely the people. It's really the people. There is a calm atmosphere here, you don't come to work with nerves, in terms of what's going to happen to you today. Friendly atmosphere and great coffee.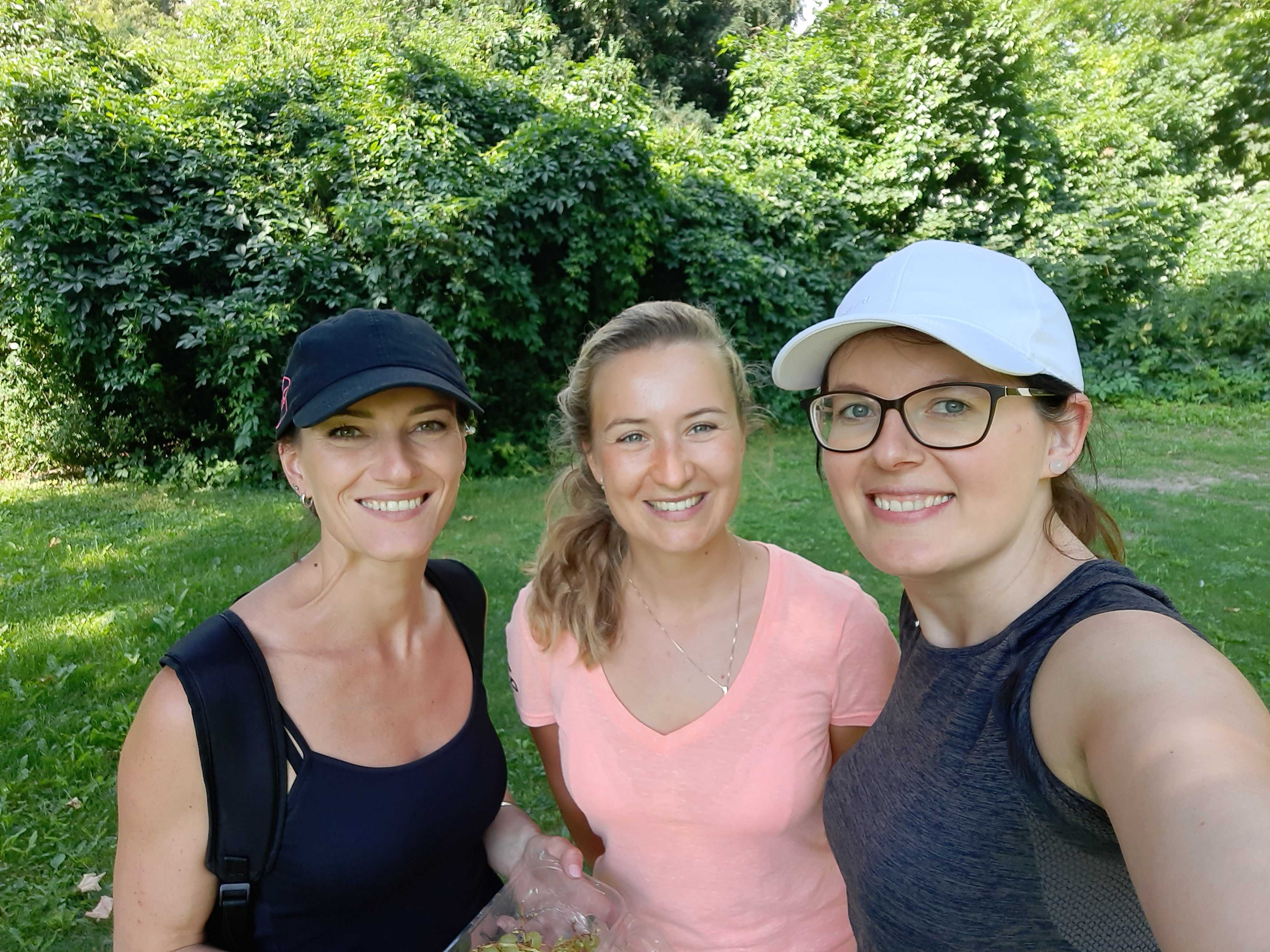 HR tým na golfu.
On the other hand, do you find anything in the company that could be improved or that you miss?
(Long reflection) The only thing I can think of is that as the company grows and there are more and more people here, I don't have as much time for individuals as I used to when we were more in personal contact. We work in an agile way, so each team has a Scrum Master who is responsible for their team, so I am now in communication with them more than with individuals.
How do you manage your work-life balance and what do you do for it?
Better now than before (laughs). Autumn is always more challenging for me, the drizzle and worse weather doesn't do me any good and I work more than maybe I should at this time of year. On the other hand, even though I'm working more hours, it's not like I'm doing it by force. It's just that when I feel I have the energy and desire to work, I like to work. At the moment I'm trying to focus more on leisure activities, to fill my week with something other than work.
So what do you do in your spare time?
I like to run, do yoga, but it's not like I do anything regularly. Overall, I'm trying to focus on sports now. I'm quite into running at the moment. I'm also learning Spanish, so I'm still close to languages. Besides teaching myself, I'm also educating myself in Italian, which I enjoy. Other things I like are trips to the countryside and travelling.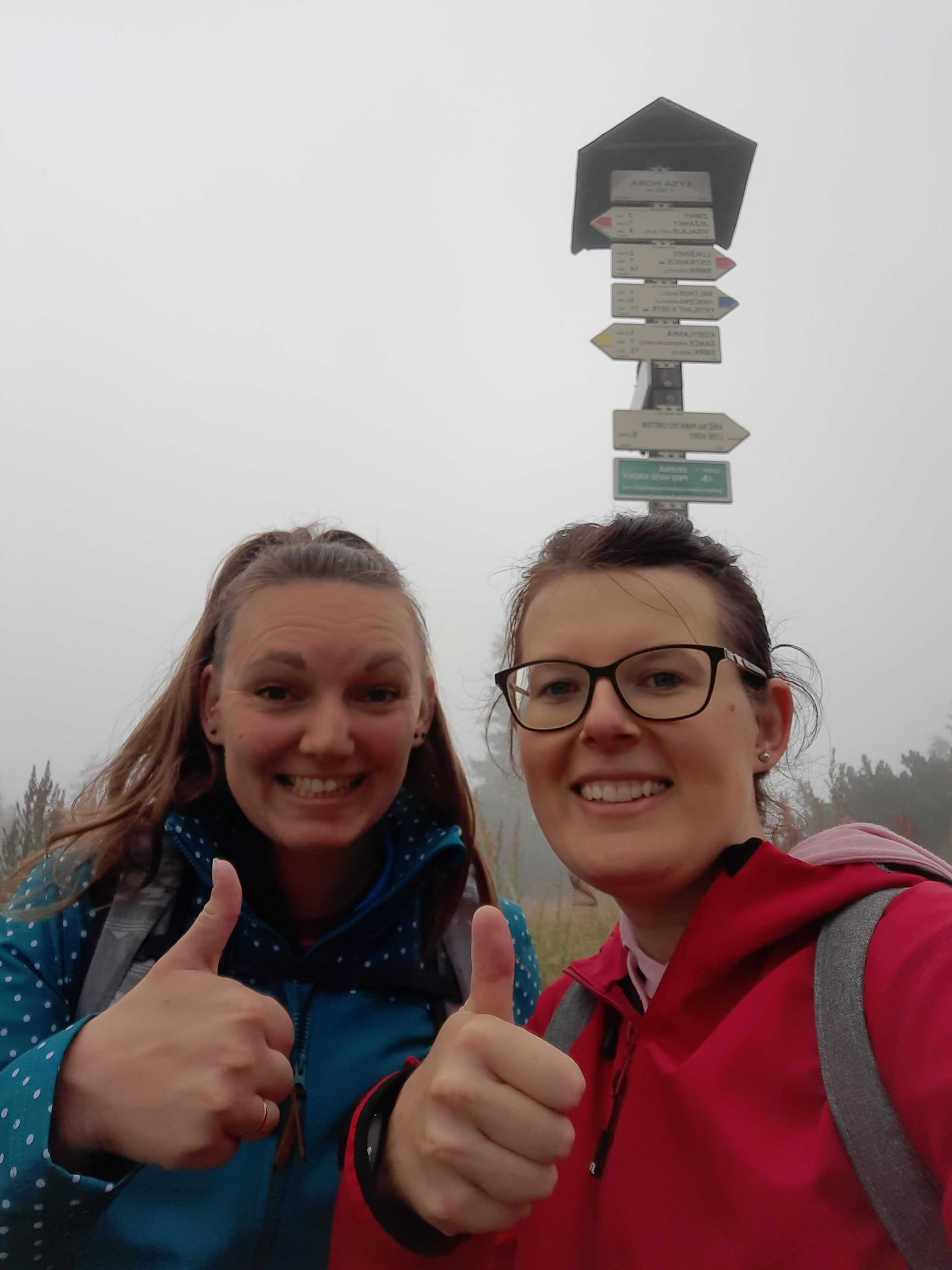 V Beskydech s kolegyní Barčou.
So what is your best travel experience?
I was in Peru in 2012. There I had the opportunity to travel the whole country, to see how people live there. That was my first encounter with reality outside of Europe. Until then, I thought that everyone in the world lived equally well, we had enough of everything. In Peru this was completely different, there were slums and garbage, poor people in certain areas. But the nature was beautiful, breathtaking. The realization that we don't all have the same amount of life welfare in the world was powerful.
Do you have any travel dreams, where else would you like to go?
For me, every trip is an experience and it doesn't matter where I go, whether it's in the Czech Republic or around the world. I'm grateful for the opportunity to travel. I don't really have a destination I want to go to. Latin America appeals to me, as does Central America, I'm not attracted to Asia. I used to want to cross the Trans-Siberian Railway, but that's probably not the best destination these days.
Na Pálavě.
If you had to mention one thing to entice people to join our team, what would it be?
When I say people, it's hard to explain that to the surroundings when it's not experienced in our country. The products we make, unfortunately, are not used in the Czech Republic, or we don't have the opportunity. But I think that what we are working on has a benefit for the healthcare industry, even though it is in other countries. For me, it's really the people, the collective that we have here, that we are able to come together if we want to achieve something. We are just still such a family here. So if anybody is looking for a family, ours is definitely up for grabs. 😊
Thank you a lot, Martina, for the interview.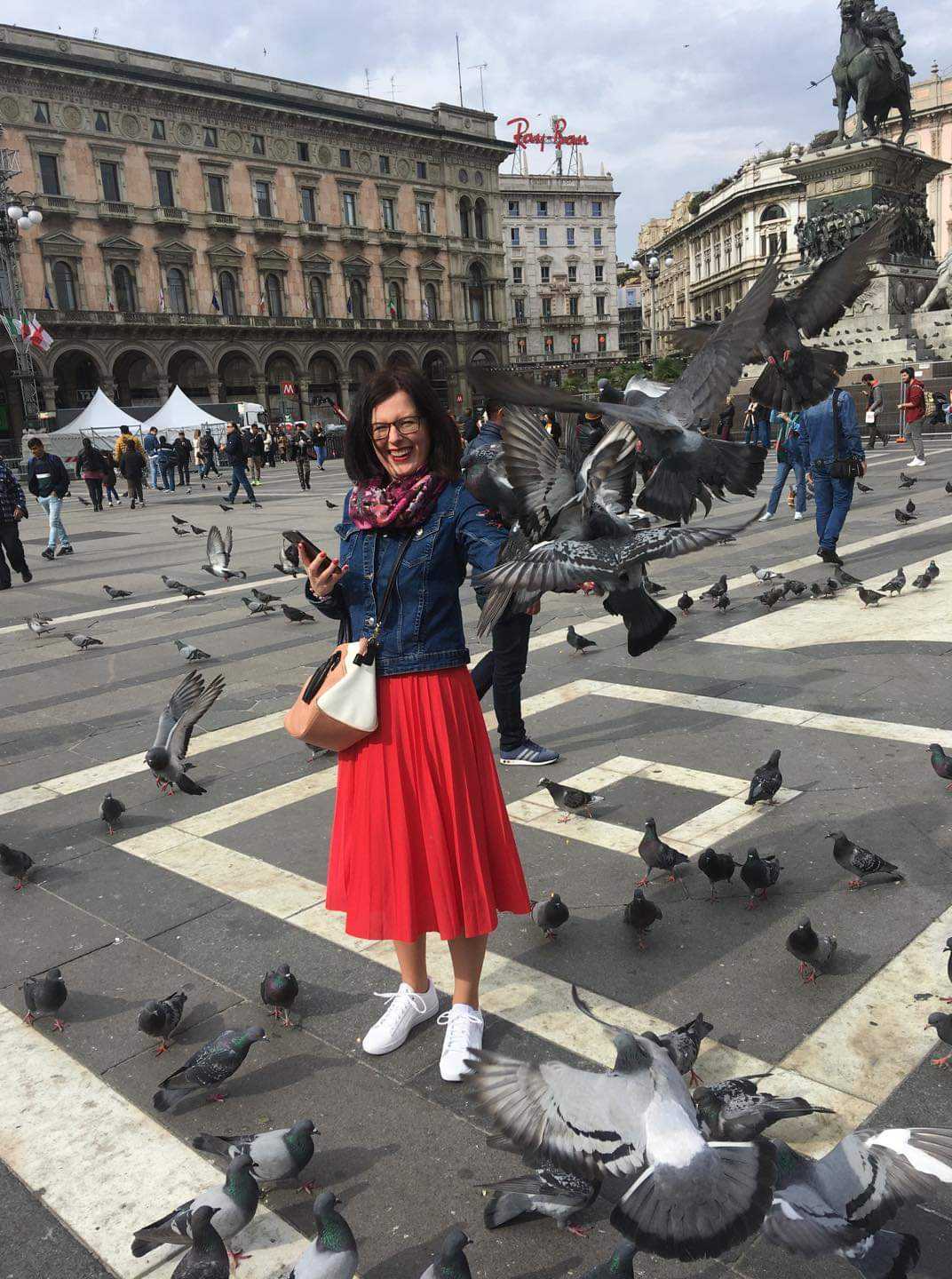 Na výletě.