What is the job of a Systems analyst? And how does one manage a family with young children and IT development? What is Kuba's favourite thing to do in the office? Does he belong to the "coffee" or "tea" group? You will find out everything in our interview :-)
Author: Recruitment team
Kuba, tell us how long have you been working at LOGEX?
Exactly one year and 4 months.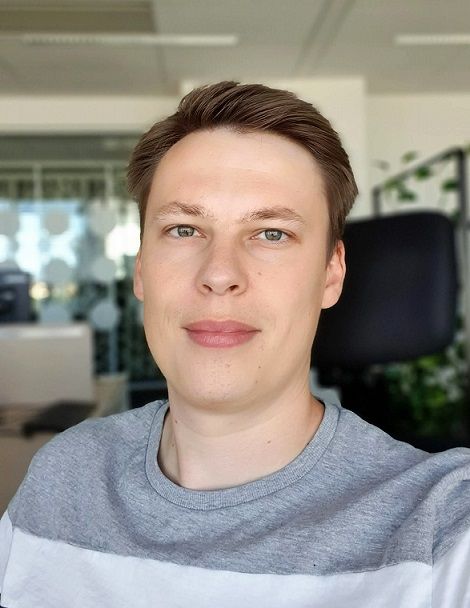 Kuba
What were you doing before your journey led you to LOGEX?
I was focusing on my family because my second daughter was born, so it was a very busy six months. But if we're talking about job, I was working at Oxyshop on web development and e-commerce.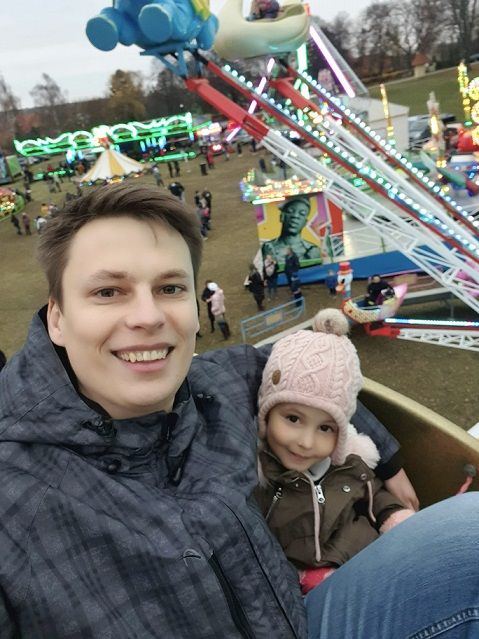 S dcerkou
In the CV we also read about the employer TV Nova, which sounds interesting.
It's true, I spent a wonderful six years at Nova. I worked in the commercial department, but I was in charge of the commercial software, which was used to process commercial spots and put them on air, scheduling commercials and breaks, various reporting, playing with numbers and viewership and of course evaluation.
How did you go from a TV background to working in an IT company?
What happened was that I first had the intention to start working in a software company. I was intrigued by an offer to Logex, which was very humorously written and most importantly ended with, "We have the best coffee!" so I was like, "Hmm, sounds like a challenge!" Since I'm very much a coffee person, I figured I'd grab a coffee and just see. The job description mainly matched what I was doing more or less before and also what I wanted to pursue next.
Do you remember what you wanted to be as a child?
I wanted to be a doctor. All through my childhood. It kept me going for a long time, actually. But then I was convinced that you needed a lot of physics and math, and I wasn't very good at that. I gave up then, and I still regret it a little bit. But on the other hand, I've found myself back in IT and I enjoy it too.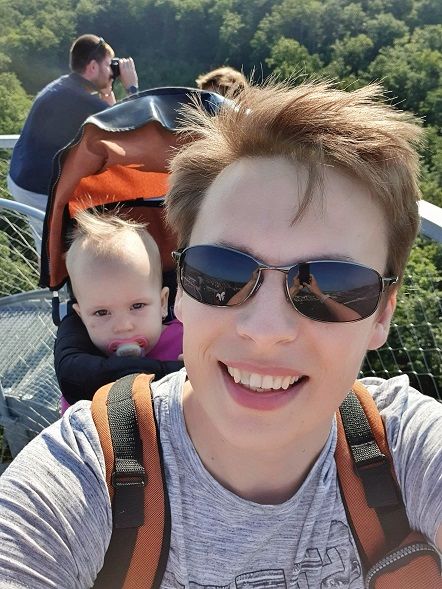 Na výletě
Now you work for us as a Systems analyst. Can you describe what your position entails?
My position could be divided into two parts. The first part is about communicating with the Product Owner about product development strategy, planning, gathering information about requirements and suggestions for product improvement. In addition, I get feedback from users through the Product Owner on how to improve the product. I translate this information into assignments for the development team and describe them in some way in the system so that the developers know what to do as accurately as possible. The second part, specifically at Logex, is the testing part. Here I take the work back from the developers and validate the product part against the requirements. And of course there is some business insight that has to be met as well. Part of the testing is then the commissioning of the product. This means that before each deployment of a new version, we need to test that version properly, find any bugs and defects that may be present in the application and take care of the subsequent adjustments.
What do you like best in LOGEX? What are you most looking forward to working on?
I love the facilities we have here, the full kitchen of stuff, the great coffee and just the goodies 😊 The fact that you can come in, pick up some nuts over there, have a good drink. I like football, it's a nice distraction during the day when you're working hard on the computer. Football gets me nicely fired up and overall it's a nice diversion. I also like the position of the company, that we are in the center and that I experience a gastronomic feast here every day. You can choose different types of cuisine, different restaurants, go out for a delicious meal. I didn't have it like this before, so I have to admit that it has been very enriching. :-)
On the other hand, do you find anything in the company that could be improved?
Maybe I would appreciate some permanent parking space. I commute and I don't like travelling by public transport, so another parking space would be a nice cherry on top 😊 We have some now, but for the number of employees there could be more. Otherwise, in principle, I don't see anything that I would miss here.
You mentioned you had a family. Tell us, how do you manage to maintain a reasonable work-life balance?
It's challenging because I have two daughters and one is still very young. But again, I have to say that Logex as a company and my management is set up well and they see it as an important part of my life and in no way is anyone pushing me to devote more time to the company than to my family. You only have one time and I want to split that time equally between family and work. Of course, there may be exceptions. Then it's no problem to agree that if the family needs to bite off more of that time, I'll schedule it that way and it works.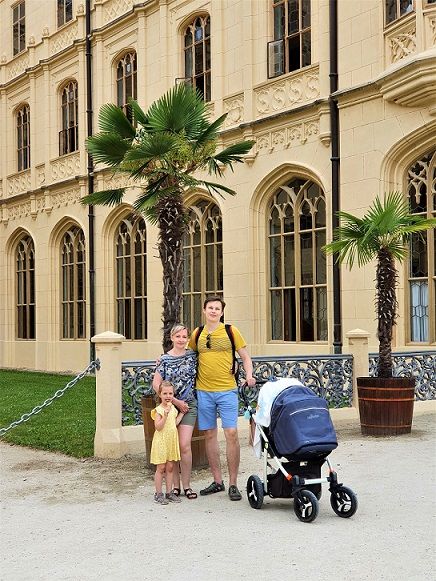 S rodinou
What do you do in your free time?
When I have free time, I like to read and that's about it (laughs). I can't do much more now.
So otherwise, how did you spend your free time when you had plenty of it? 😊
I was travelling, I enjoyed running, cycling, swimming, normal sports like that. And the books, that's been my heartthrob all my life. I'm also interested in technology in general, so I'm always playing with some hardware at home and making "improvements" out of it.
And what kind of books do you read?
My favorite fiction is science fiction, I guess that's what IT is all about. Outside of fiction, I like to read biographies of famous people or various historical literature.
If you had to mention one thing to entice people to join our team, what would it be?
Definitely the purpose of the job. I think we're doing something that really makes sense and that has huge potential for the future. From my point of view, it's a very stable job and you're working on something that's really going to be needed for many years to come. There will be a need to develop the product further and I think it has a very positive impact on the company.
Thank you for the interview :-)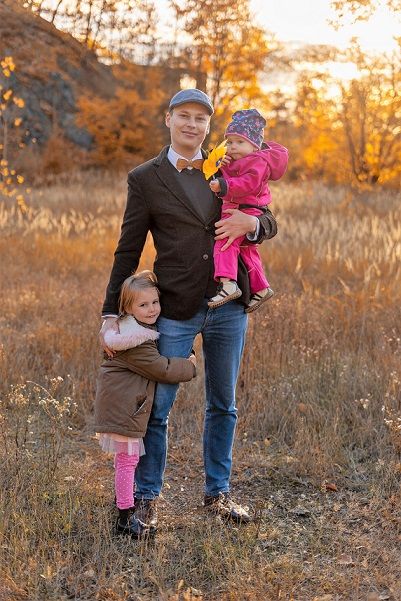 Společné foto