Vojta works in a team called Codman. Who knows Codman? What's Vojta's craziest travel story? And how does he manage to keep his work-life balance at 100%? Read more to find out everything. :)
Author: Recruitment team
Vojta, tell us how long have you been working at LOGEX?
I've been at Logex since October 2020, so over a year and a half.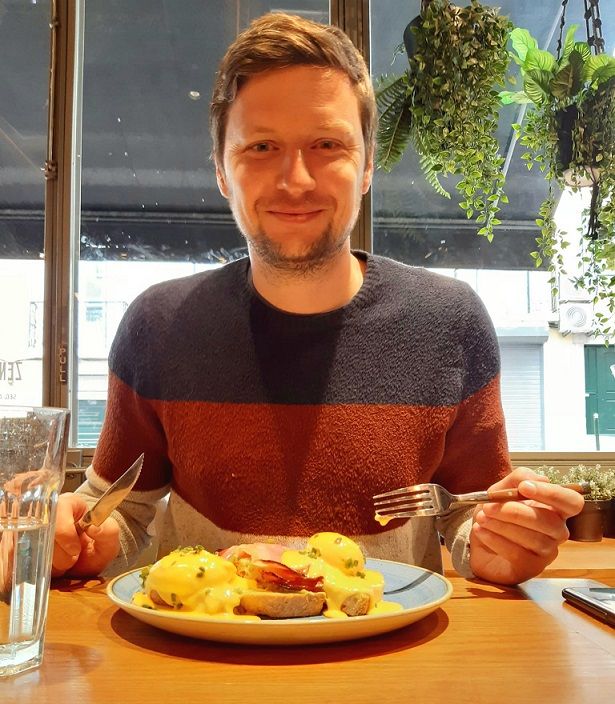 Happy man
What were you doing before your journey led you to LOGEX?
Before that I worked in an American company that deals with e-learning information systems. The new owner of the company decided to move the development to another country, so I was given a choice: either go to that country too and work for them all the time, or make a deal and find something completely different. So I decided to leave the company and stay in Brno. They offered me Ireland and the offer wasn't good enough to convince me and I moved to Ireland.
You end up working at LOGEX as a Backend Developer. Can you describe what your position entails? What projects do you work on?
I work on the Codman project. Codman is a web application that visually displays statistics of different examinations and treatments. Basically I, as a backend developer, make sure that the frontend gets the right data. That it receives it efficiently and that the data that I send is, correctly, transformed into the database. So it's basically two things. One is that we're sending the data to the frontend and the other is that we're still storing the data ourselves in some format.
What was your biggest childhood dream? Is it reflected in your adulthood?
I didn't have any such dream for a long time, maybe I was looking for it. Over time, I discovered that I was into computers. I enjoyed playing with PCs like a puzzle. So I thought ok, that's probably going to be my future 😊 That actually solved my choice of high school, I went to the electrical engineering school and then went on to the Brno University of Technology. In the end I kind of converted from hardware to software naturally and I've been a developer ever since. So I didn't start out as a programmer at all.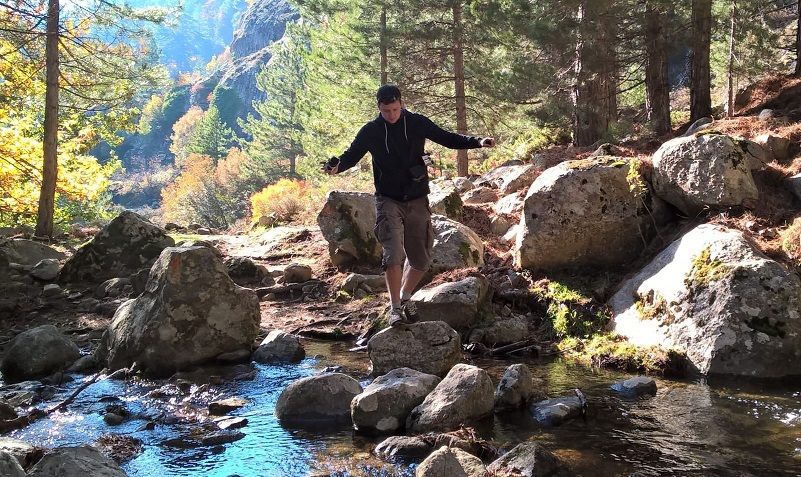 In nature
What is your favourite thing about LOGEX? What are you most looking forward to at work?
I'm looking forward to the people on the team. In general the atmosphere here in the company is pretty easy-going and very nice. So that's the first thing that comes to mind. Definitely the product we're working on, and the domain itself is also very interesting to me. It's different than programming slot machines, let me put it that way. 😊 The work itself makes sense to me.
On the other hand, do you find anything in the company that could be improved? What do you think is missing here?
It's hard to say. Probably not, I have everything here, maybe just more parking spaces :D but that is constantly being worked on, so otherwise I don't miss anything here and I'm happy.
Tell us how you manage your work-life balance?
Yeah, I have absolutely no problem with that here. I manage it really well, there is no overtime here. The overall project and the project itself is well planned, so it's easy to manage without forcing people to work extra hours. My first work experience was the complete opposite, people were talked into weekends and evening overtime, and I've had a bit of a distaste for it ever since, which is why I'm glad I'm here and that it's not required. Personal life and work life can be nicely separated.
What do you do in your free time? We know you've recently returned from the Azores.
Yes, travelling is probably my biggest hobby and the thing that takes up most of my free time. As you say, the last place I visited was the Azores, which was very high on my list of places I wanted to see. The last six months to a year have seen several of those trips abroad. My girlfriend and I try to take advantage of the time when we don't have children yet, plus it was corona so people weren't traveling as much, touristy places weren't as crowded, and airfare was super cheap everywhere. We would love to go to Peru in the fall.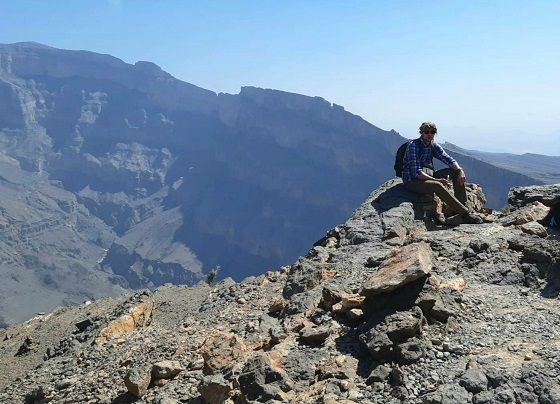 Travelling
What's your craziest travel story?
I'll think about it..craziest..probably when I got caught with a knife in my backpack in my carry-on luggage at Heathrow airport :D So that's when I ended up going to the police. And the best part is that I got through LA airport with the knife just fine. If they'd caught me with it, they probably would have left it there for a while. Luckily, they didn't discover the knife in my backpack until I was changing planes in London.
If you had to mention one thing to entice people to join our team, what would it be?
I think we've said a lot of things. Primarily definitely the team, there's very little bureaucracy here because the company is smaller, it's not a huge corporation where everything goes through ten approvals and signatures. And a great work-life balance.
Thank you for the interview.